Baudrix


| | |
| --- | --- |
| | |
| Flag of Baudrix | Coat of Arms of Baudrix |

Motto: Fortis et Liber (Latin: Strong and Free).

Official languages

French, Spanish (in some areas)

Capital

Geneva

Largest city

Geneva

Grand Duke of Baudrix

Vacant.

Premier

Vacant. (Vacant.)
The province of Baudrix is a province of the Empire of the Alexandrians. It is bordered by the province of Valenciennes to its west and north, Stormark to the south and ocean to the east.
Baudrix, together with the province of Valenciennes, comprises what is commonly called "mainland Alexandria". The capital of Baudrix is the city of Geneva, which is also the capital of the Empire.
Important Cities
[
]
The largest cities in Valenciennes are:
Geneva

population 1,235,845. (Capital of the Empire and province).

Duverney

population 589,000.

Markion City

population 475,179 (Ancient capital of Alexandria).

Kettle

population 298,943.

St. Jean Baptiste

population 198,290.

Chateau Noir

population 112,654.

Frankfort

population 98,000 (Site of fighting during the

Madlandian Civil War

.)

Ville d'Alain

population 97,865.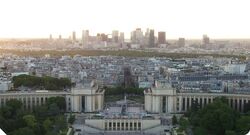 Government
[
]
Baudrix is one of the three provinces of the Empire (others are Puerto Nuevo and Rio Grande) which lack an official provincial government. Baudrix does not have an appointed viceroy at the moment, but the official title of the viceroy is Grand Duke of Baudrix.
Efforts to form a provincial government have been made by residents like the Emperor and Jose Frias, but they have not come to fruition.